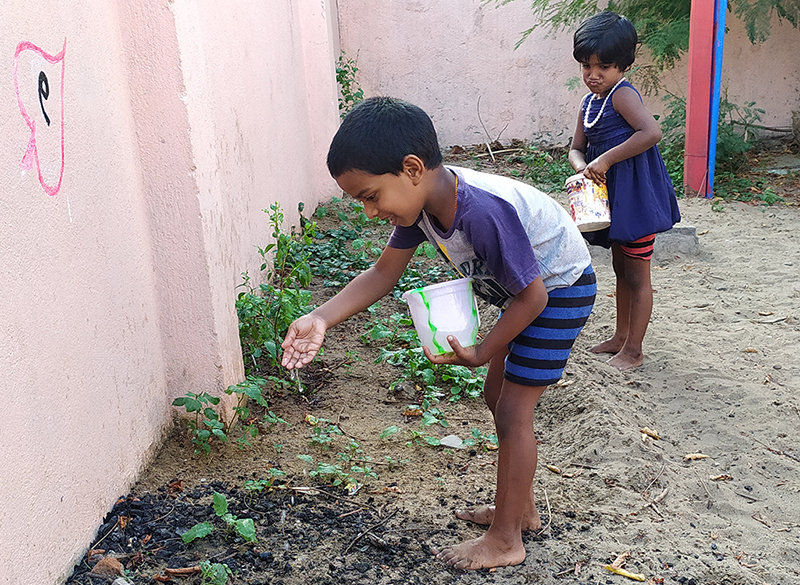 School Bridge

The School Bridge caters to children between 3-5 years of age. Parents typically work multiple jobs and struggle to provide the rich experiences that their children's young minds need. Evidence from research shows that pre-school educational programs can dramatically improve school success and reduce delinquency and crime in childhood and adulthood, especially among children from disadvantaged groups like ours. We want to give our young children the best start they can get!

Cognitive development and critical thinking
Busy children make smart children. The first few years of life are critical to brain development and shapes the way children understand how the world works. Our activities are designed to promote attention, reasoning, imagination, and creativity. School Bridge encourages children to ask questions and solve problems.

Social and emotional growth
Our children are exposed to violence and abuse. School Bridge provides a safe space where inclusion, collaboration, and respectful play are prioritized. We also ensure that there is lots of fun and laughter! By teaching our children to communicate and interact respectfully, regardless of one's gender, caste or religion, we help sow the seeds of kindness right at the start.

Physical development
For children from underprivileged backgrounds, education cannot be the great equalizer if the basic problem of malnutrition isn't tackled. School Bridge ensures that all children get nourishing meals and supplements, and focuses on developing gross motor, fine motor and sensory skills to set a strong foundation for growth.

Language and literacy
Early experiences in language and communication are essential to subsequent development. Since our children will soon be rightful members of their traditional communities and of modern society, we employ both Tamil (the regional language) and English in our curricula. Learning to read, write, and speak both languages will build confidence in our children and help them communicate their ideas and feelings fearlessly.


2018 © Pudiyador. All Rights Reserved.