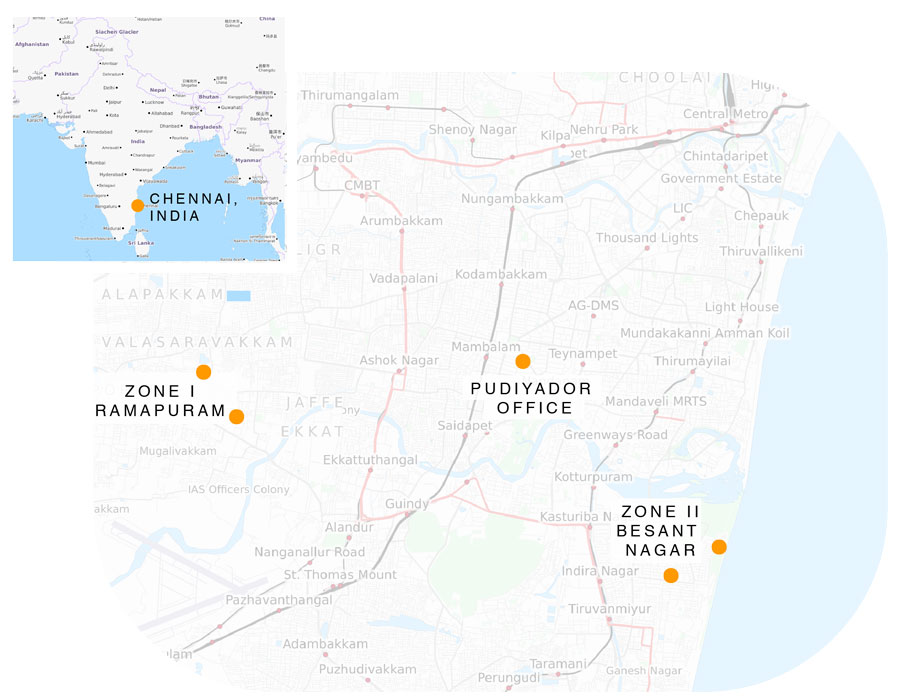 Communities we work with

We work with children from four communities that hover at or are well below the official poverty line. The families in these comminities come from diverse backgrounds and have different livelihoods ranging from construction work to street vending to rag picking. The children and the communities, accordingly, have a diverse set of needs and goals.

We operate in two zones in the city. The Ramapuram zone houses the Giri Nagar and Gangai Amman Kovil centers. The Besant Nagar zone houses the Vannandurai and Urur Olcott Kuppam centers.

Our office is housed in the rental property of a generous donor. It is centrally located in T.Nagar (see map), enabling our team to spend half the day at work and the remaining half at one of the zones when the centers are in session (On weekdays the centers operate typically from 4:30pm-8:00pm and on Saturdays from 11:00am-7:00pm).
2018 © Pudiyador. All Rights Reserved.